News — rescue
Posted by David Pickle on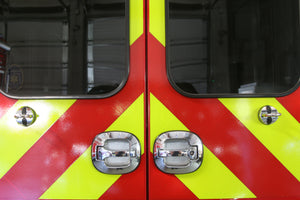 EMS week is a wonderful way to celebrate our EMS personnel. EMS is dedication to duty and lifesaving patient care. It is responding to emergency calls, performing lifesaving skills and keeping the highest level of patient care during these intense situations. This one week a year we get to celebrate these brave men and women for their dedication to their communities.
Posted by David Pickle on
Our hearts to go those in Texas recovering from the effects of Hurricane Harvey. Today we'll be sharing a few stories dedicated to the Firefighters both in Texas and from around the U.S. who risked their lives to be a part of the rescue.   The Local Firefighter This first story is about a local Firefighter Michael Gibson. He was one among the first responder team set out to rescue the people of Houston. While helping out in his old neighborhood he got a call...   FINISH READING THE STORY BY CLICKING HERE   The Rescuers from Cincinnati As Hurricane...
Posted by David Pickle on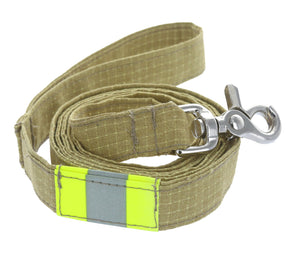 Hello! We were just browsing the internet and came across this sweet little story, we absolutely enjoyed reading and wanted to share it with you guys! It's about a puppy being rescued from a house fire. Sadly, Tiny Jake (the puppy) suffered burns throughout his little body and his owner couldn't afford to give him care. However, he was adopted by the very firefighter that saved him and later became the Fire Department's Mascot. You can read the whole story by clicking on the photo below:   Product of the Week Inspired by Tiny Jake, we would love to introduce to...
Tags:

adoption, best man, dog, dog collar, dog leash, firefighter, man's best friend, mascot, new product, pet, rescue, story