News — father's day
Posted by David Pickle on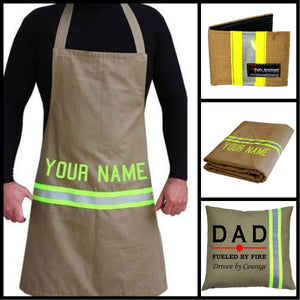 Father's Day is almost a week away. If you want to make it extra special you can never go wrong with dessert! Homemade Chewy Brownies To prepare, here are your ingredients: Sugar, water, unsweetened chocolate, flour, cocoa powder, eggs, vegetable oil, vanilla, baking powder, salt & semi sweet chocolate chips. For the full list and instructions click on the photo above.   Lemon Dessert Bar Not a fan of brownies? How about Lemon Layered Dessert Bar. Here are your ingredients: Lemon or Golden Oreos, unsalted butter, sugar, flour, lemon zest, lemon juice, eggs, cream cheese, vanilla, sour cream and powdered sugar....
Posted by David Pickle on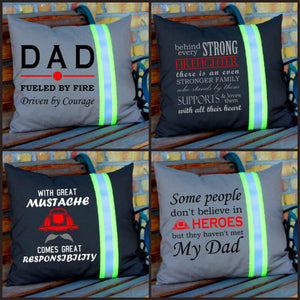 This week we are super excited to introduce to you our new Firefighter Father's Day Pillows! All pillows are available in both Tan and Black. Keep reading below to check them out!   1. Some people don't believe in Heroes but they haven't met My Dad Every great Dad deserves a great gift. This is definitely a pillow that will make dad feel like a hero.   2. DAD - Fueled by Fire, Driven by Courage Nothing screams out Dad better than D-A-D. This pillow is for that Dad who is bold and isn't afraid to take on the flames...