Posted by David Pickle on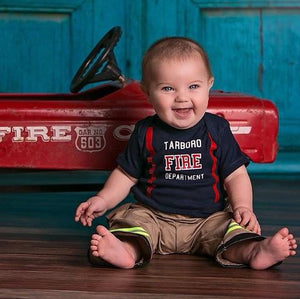 If you're like us you love newborn babies. Like every new parent they can't wait to show off their little one.   We put together 10 of our favorite Newborn Firefighter photos on Pinterest:   1.   2.   3.   4.   5.   6.   7.   8.   9.     10.   BONUS: Here's one featuring one of our Personalized Firefighter Baby Outfits!
Posted by David Pickle on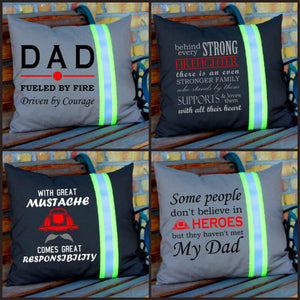 This week we are super excited to introduce to you our new Firefighter Father's Day Pillows! All pillows are available in both Tan and Black. Keep reading below to check them out!   1. Some people don't believe in Heroes but they haven't met My Dad Every great Dad deserves a great gift. This is definitely a pillow that will make dad feel like a hero.   2. DAD - Fueled by Fire, Driven by Courage Nothing screams out Dad better than D-A-D. This pillow is for that Dad who is bold and isn't afraid to take on the flames...