News
Posted by David Pickle on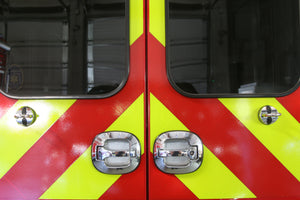 EMS week is a wonderful way to celebrate our EMS personnel. EMS is dedication to duty and lifesaving patient care. It is responding to emergency calls, performing lifesaving skills and keeping the highest level of patient care during these intense situations. This one week a year we get to celebrate these brave men and women for their dedication to their communities.
Posted by David Pickle on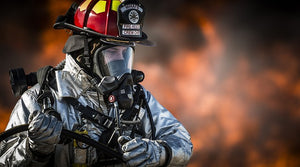 Top 5 Firefighter Gift Ideas For The Firefighter Men And Firefighter Women In Your Life Finding the right gift for the person you love can be exciting. Firefighter Christmas Gifts can sometimes be hard to find. If you are looking for the right gift we've got you covered with the best-personalized Firefighter gift ideas. Firefighter Gifts Firefighter Turnout Wallet Made From Black Bunker Gear Material This is the perfect fireman gift for the Firefighter who takes pride in their daily work. This wallet is made to resemble a Firefighter's jacket and comes custom with their name on it! Firefighter Station Blanket With...
Posted by David Pickle on
Sweetheart Cinnamon Rolls   Red Velvet Brownie Bars   Chocolate Covered Strawberry Cupcakes   Valentine Marbled Sugar Cookies   Raspberry Brownie Cheesecake Triffle Firefighter Gifts Perfect for Valentines Day!
Posted by David Pickle on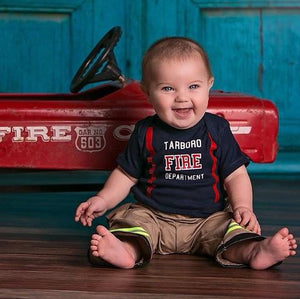 If you're like us you love newborn babies. Like every new parent they can't wait to show off their little one.   We put together 10 of our favorite Newborn Firefighter photos on Pinterest:   1.   2.   3.   4.   5.   6.   7.   8.   9.     10.   BONUS: Here's one featuring one of our Personalized Firefighter Baby Outfits!
Posted by David Pickle on
Hello Again! With Thanksgiving coming up this month we'd like to share a few tips on prepping that turkey for the big dinner. First, how big of turkey should I get? Well, it all depends on the amount of people you are serving at dinner. 11-14 lbs. for 7 people 15-18 for 10-12 people 18-24 for 12-14 people   OK you've got your turkey, now what? Well, before you can cook it you need to let it thaw. The amount of time to let it thaw depends on the size of the turkey. 4-12 lbs. takes 1-3 days 12-16 lbs....
---